//php dsm($variables);?>
You are here
The Foundation of Our Farm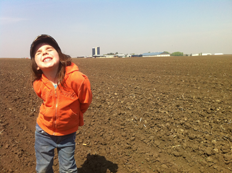 The cows represent the largest and most stable part of our farming operation. Currently we are milking 170-180 cows and employ three full time dairy staff.  We are fortunate to have dedicated and experienced staff to who are integral in keeping the dairy running.
Providing us with progressive, expert support are veterinary services from Jim Lawrence, Collin Lawrence and the Westlock Veterinary Center and nutritional guidance from Barry Robinson with Great Northern Livestock Consulting.
We also utilize tools developed for the industry by Holstein Canada and DHI. These services provide benchmark analysis to compare our herd and management to other herds in our area and across the country. Canadian dairy cows are well known for superior genetic traits which are more quickly adapted and achieved through classification ( third party measurement and recording of genetic traits) and subsequent genetic based mating.
Our farm ranks highly in the industry. The proper implementation of the tools and advice by our dedicated staff can be credited for the success we are having.
Reinvesting in Our Core
In late winter 2008 we  decided to build a new dairy facility.  In August 2010 our cows moved into the new and much more spacious milking barn.  De Laval VMS milking machines took over the milking needs of the cows on September 10.  After one year into the new system both the cows and the staff have settled in and we are seeing nice results.  Everyone at Lakeside Dairy has embraced this technology and it is a great fit into our philosophy.  We can see that as we continue to perfect the sytems to better meet the needs of the cows and the staff, efficiency in production and energy consumption will continue to improve.
Here are some photos from our project.